Thanks to our partnerships with Nordic Laboratories, Precision Analytical, EU Biotek and Nutritech, we can perform functional medicine tests of hormones, thyroid, gastrointestinal health, nutritional status and much much more.

We work closely together with Swedish OB/gyn, midwives, endocrinologists and GP:s. If needed we may refer to them for examinations and regular lab-work. We also have close connections with cbt-therapists, medicinal yoga intructors and doulas. Our network of international ND:s, MD:s and physiotherapists are also a great resource.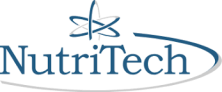 Our hair contains all the same minerals and trace elements as the body. Here you can see the body's nutritional status and what deficiencies and surpluses there are. A hair mineral analysis also provides information if you have too many toxic substances in the body such as arsenic, mercury or cadmium.

Dutchtest via Nordic Labs





Through a fingerstick, your blood is tested against 96 different foods. You get a test response that shows if there is a certain type of food your body creates antibodies to. Antibodies in the blood indicate low-level systemic inflammation, which can often be the cause of symptoms such as joint pain, skin disorders, depression, anxiety, fatigue, and gastrointestinal problems among others.