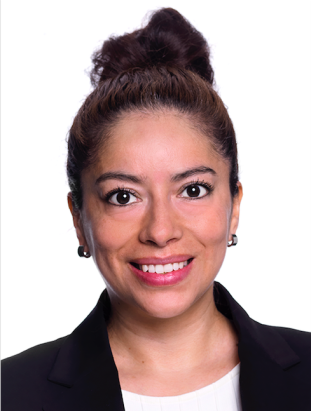 I am trained as a Nutritional Therapists with a special interest in women's health and how to support the body naturally with Functional Medicine / Lifestyle Medicine. Individual-based lifestyle medicine means that I focus on you and your unique situation. I take the time to listen and we find solutions together as a team based on personal situation, symptoms, possible diagnosis and lifestyle.

A healthy and balanced body is fertile. For me, optimal health and fertility optimization is not just about wanting to get pregnant. Instead I look at fertility as a sign of health where the body is so in balance that it can prioritize the reproductive systems.

I work both online (videoconference), via phone and at my clinic in Stockholm. I may travel to your place (if 2 couples or more wishing for this service) if you are living outside of Stockholm or outside of Sweden and want Mercier Therapy. The first consultation is conducted remotely via Skype/Video and the Mercier Therapy will be completed in your town. Additional costs for the trip will be added.

The consultation with me is divided into two parts. In the first part, you will tell me about your problems and I will review the health questionnaire and any previous tests that you have submitted to me. I talk about lifestyle, relationships, stress and other factors that may adversely or positively affect your health. Step by step we create an overview and a starting point to work from.

During the second part of the consultation I will provide information and recommendations about diet, any additional tests to take and a plan to move forward.

Some of the tests and methods I work with are: Mercier Therapy, functional medicine protocol, food and nutrition advice, Dutch test, gut health, hair mineral analysis, food intolerances and thyroid tests among many others.

I work closely together with Swedish OB/Gyn's, midwives, endocrinologists and GP's. If needed I may refer to them for examinations and regular lab-work. I also have close connections with
CBT therapists, medicinal yoga instructors and doulas. My network of international ND's, MD's and physiotherapists are also a great resource.


Hormone therapist - Louise Edlund Utbildningar AB
Herbalist - Lisa Kock, New Swedish Medicine, Nordiskt Näringscenter
Mercier therapist - Jennifer Mercier
Cert. Vaginal Steam Facilitator - Keli Garza, Steamy Chick
DUTCH practitioner - Nordic Labs
Cert. Food intolerance - Linda Rahberg EU Bio Tek
Cert. HMA - Ulrika Sunnerheim-Dahlman, Nutritech
Cert. GI-map - Nordic Labs

Adrenal Biochemistry - Pekka Nylund, Egenvårdspoolen
Thyroid Biochemistry - Pekka Nylund, Egenvårdspoolen
Hormones - Anette Lüning, Egenvårdspoolen
Autoimmunity from a functional medical perspective - Liz Lipski (IFM)
The intergrative health summit, "The gestational journey from
preconception to postpartum"- Dr. Carrie Jones, Dr. Deanna Minich, Angela Heap, Dr. Felice L. Gersh, Dr. Joel Evans, Stephanie Greunke, Aristo Vojdani, och Nd. Ben Brown.

Ongoing education

Dipl. Nutritional Therapist - Nordiskt Näringscenter